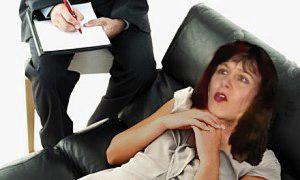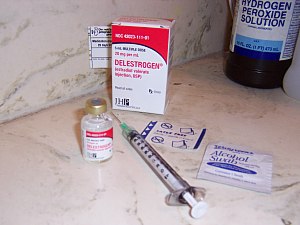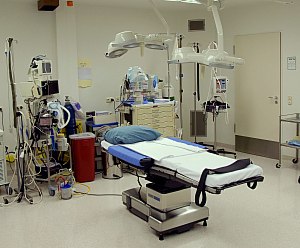 What This Section Is Not
This is not a transsexual support resource, a provider directory or transition advice site. I won't attempt an in-depth explanation of transsexual or gender issues. There are many fine resources for that, some of them linked below. See my FAQ page for a few basics. I suggest seeking a professional resource trained and credentialed in gender issues. Be very careful about what you find online. There are some well-meaning people who may not have the best advice for you. At the very least, listen to a variety of resources. The first time around I jumped in with little backup and made a mess of it. If you have read "Transsexual" page of my biography section, you know how close I came to death. If you are Gender Dysphoric, by all means keep reading, but seek competent providers. My experience is mine and much has changed since my transition! Again, I was lucky to survive all of my initial mistakes.


What This Section Is
These pages recount my personal experiences with the medical aspects of transsexual transition, especially sex reassignment surgery (SRS), facial feminization surgery (FFS) and cosmetic surgery. Please note that for this reason alone I do not discussion female-to-male transition in this section.

The surgery pages present graphic photos of Before, during healing and After, so be forewarned.

In addition I cover the basics of electrolysis and hormone therapy, with a page describing my negative experiences with some transwomen who offer medical advice with no real medical training. There is a photo gallery showing the evolution of my progress over the years with notes describing the changes and chronology. There is also a brief timeline of my full path, including my first aborted transition, selected pages from my SRS diary, and a tribute page to some of my greatest inspirations.



Resource Links
Over the years I amassed many links to resources for transsexual people, however they are so out of date that I have retired that list. I have retained these two links, which still remain valuable resources and fonts of credible information. Between them you can find other useful resources.

Basic TG/TS/IS Information
Dr. Lynn Conway is a respected professor and a pioneer in the transsexual women's community. Her website is an encyclopedic, multilingual collection of useful information for both trans and non-trans readers. A must-visit site for anyone who wants to understand these issues.

Andrea James' Transgender Map Communications and consumer advocate Andrea James founded the original version of this consumer website for the transgender community in 1996, and later she set up websites about hair removal and other transition fundamentals. For decades it has continued to be a valuable resource for information.



WARNING - Dangerous Hormone Use


Some transsexual people with no formal medical training "diagnose" and prescribe hormone replacement therapy (HRT) for other people they've never met, much less examined or taken proper medical history. Even worse, they counsel others NOT to trust their own doctors when it comes to HRT. I was foolish enough to follow such bad advice, resulting in liver problems. When I tried to discuss this on the Yahoo group CRONE, I was censored. I have archived the essentials here: Estrogen Roulette and Censorship.