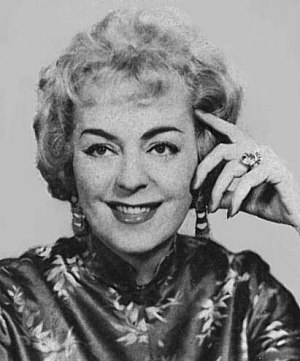 publicity photo, 1958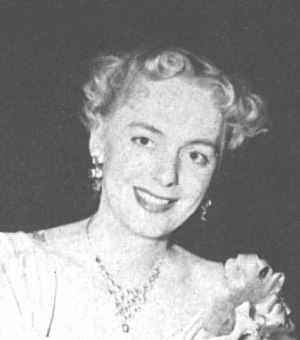 award dinner, 1953
Christine Jorgensen
(May 30th, 1926 - May 3rd, 1989)
Every transsexual owes this woman a debt of gratitude for bringing transsexual issues to the forefront of American and international consciousness. Born George Jorgensen, she spent the first 25 years of her life feeling like there was something wrong with her but had no words or frame of reference to express it. From 1951-52 she underwent what were considered very experimental medical procedures, including hormone therapy and surgical conversion techniques, to become the woman she finally knew herself to be inside. She had hoped that she would be able to finally lead a happy, quiet life. She didn't want to be anybody's spokeswoman.

Yet her desire for anonymity was trashed when a "friend" of her family sold her and her relatives out for $200, divulging her surgery to the New York Daily News. Thus, in December of 1952, was unleashed a media feeding frenzy never before seen in history. Misinformation, cruel "jokes" and blatant discrimination ran rampant. Everything she did became a news story. With all hopes of a normal life dashed by the non-stop attention, she turned to the entertainment world and became a successful nightclub performer and an accomplished actress.

Christine Jorgenen died of bladder cancer on May 3rd, 1989 (coincidentally, the same day that I began the corporate programming job where I transitioned to female.) Christine Jorgensen's courage is an inspriration to us all. A willing "guinea pig" to a medical/surgical protocol that only started to become "common" twenty years later, unlike the transsexual people of today, she had no support groups, no peers at all. She was a high-wire act who found herself thrust into the spotlight against her will, and yet conducted herself with grace and dignity, never faltering once. It is partly in tribute that I took her first name.