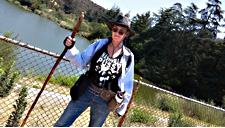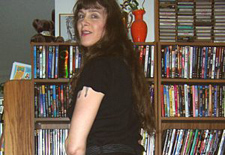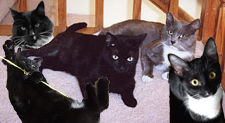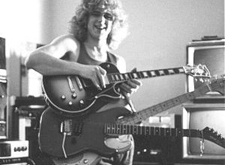 Christine, Personally - Introduction


This is adapted from an old page that goes back to the days of Myspace. Beyond my dayjob (software), my writing, my lifestory and insights into transition, here are some of the things I love, that give life meaning, bring joy... all that good shit. The topics are on the menu to the left. When you've had enough just close the tab. Enjoy!

I loved music long before I learned to play and sing, never dreaming I'd be in a working rock band. Music maintained my sanity, from when I was a lonely teenager to a young adult with a troubling secret to a tragic transsexual outcast, music kept me alive. This is especially true of guitar; the MUSIC page pays tribute to the players who most inspire me. As a child of ten watching 2001: A Space Odyssey I knew films and TV could educate and inspire as well as entertain. When I started writing and producing movies and TV I knew I was meant to.

Dr. Albert Schweitzer nailed it when he said, "there are two means of refuge from the miseries of life: music and cats." Cats have gotten me through the lowest points in my life, especially the hell of Interferon chemotherapy. How could I not tribute them?! Remember: "People who hate cats will come back as mice in their next life."

There are pages dedicated to my rise from a solo singer-guitarist act who played to backing tracks to cofounding and being the lead singer of the cutting-edge "cyber" rock band GLAMAZON. For those who wonder how an unashamed former prostitute and sexwork advocate could believe in God, there's a short missive on spirituality. And like all good websites, a fun little FAQ page.

Have fun, click around, and please tip the dancers generously.